SALAMANCA EXCURSIONS
ALA will provide excursions to all students participating in summer, semester and academic year programs. This will allow our students to get familiar with some of the most interesting cities and areas in Spain from cultural, artistic, and historic perspectives. These are some examples of previous excursions:
Madrid-El Escorial: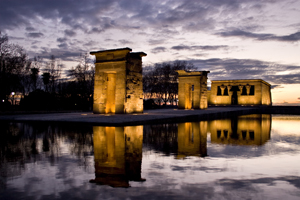 Madrid is the capital of Spain and its largest city. It is the most important economic and financial center of the Iberian Peninsula. Full of great Museums (El Prado, Reina Sofía…) Madrid offers endless cultural opportunities and a vibrant social life. Walking through the streets of Madrid quarters (Habsburg, Bourbon) visitors will discover its long and interesting history at the same time that admire Madrid's modern business districts. Madrid is an open city that received much of its populations from other parts of Spain. In the last years it has also received large numbers of people from other countries. This provides contributes to the truly cosmopolitan flavor of the capital of Spain.
El Escorial is considered the "Eighth Wonder of the World". Built during Phillip's II times it is an all in one palace, monastery, library, and pantheon where most of Spanish kings and queens are buried. It is the great architectural civil work of the 16th century in Spain that resembles the power of the Spanish Monarchy. Located 30 miles North East of Madrid, at the foothills of the Sierra, it is a perfect destination to immerse oneself and feel what Imperial Spain was.
Segovia-Avila: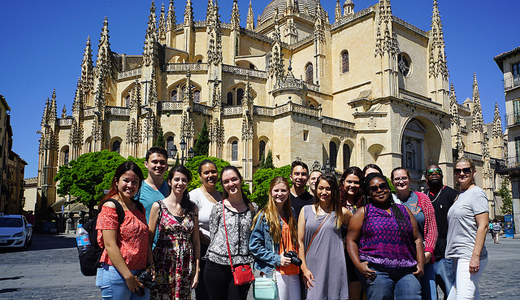 The old city of Segovia is located at the top of a promontory, originally for defensive purposes, and offers a series of magnificent monuments to its visitors. The most impressive one is the Roman aqueduct. It is one of the most prefect examples of Roman civil architecture, and it was built around 1sr century BC. The city is full of medieval and renaissance examples of civil, military and religious architecture among which the Alcázar (fortress) and Cathedral stand out.
Avila: Famous for being one of the best conserved walled cities in Europe Ávila also offers visitants its singular cathedral and the mystic works of Santa Teresa de Jesús.
La Alberca-Sierra de Francia:
La Alberca is a medieval town where visitors may admire how traditional, centuries old, houses stand in perfect shape combining themselves with the natural landscape of the surroundings. It is very appealing having a traditional lunch in the town plaza in the middle of the silence of this enchanting village. To complete the day students will visit the Sierra de Francia and have the possibility to do some tracking.
Aveiro-Porto: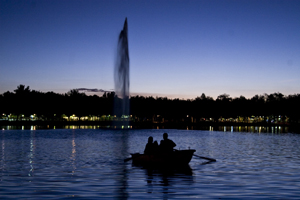 Visiting these two cities in Portugal provide students another opportunity to know another European country. Aveiro offers a relaxing atmosphere in its beautiful beaches along its coastline. Porto is the second largest city in Portugal with an enchanting old quarter, along the Douro River, and its famous Porto wineries. Our students will have the opportunity to visit them and admire this romantic city.