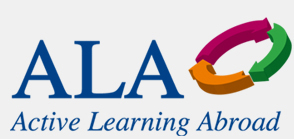 Destinations


Internships Opportunities

Customized &
Faculty-Led Programs

ABOUT SPAIN
Official Name:
Kingdom of Spain
Territory:
Total area: 504,782 sq km (194,897 sq miles). There are 17 autonomous communities (Andalucía, Aragon, Asturias, Balearic Islands, Basque Country, Canary Islands, Cantabria, Castile-La Mancha, Castile-Leon, Catalonia, , Extremadura, Galicia, La Rioja, Madrid, Murcia, Navarra, and Valencia) and two autonomous cities in Northern Africa (Ceuta and Melilla)
Border countries: Andorra, France, Gibraltar (UK), Portugal, Morocco
Climate: continental in the interior plateau, oceanic in the North, Mediterranean in the East and South, and sub tropical in the Canary Islands
Highest mountain: Teide in the Canary Islands 3,718 m (11,410 ft)
Coastline: 4,964 km (3,084 miles)
Located in Southwestern Europe, bordering the Bay of Biscay, the Mediterranean Sea, the North Atlantic Ocean, and the Pyrenees Mountains.
People:
Population: 46,745.807
Life expectancy at birth:

Total population: 79,92 years
Male: 76,6 years
Female: 83,45 years

Ethnic groups: Composite of Mediterranean and Nordic types
Religions: Roman Catholic 94%, other 6%
Languages: Castilian Spanish (official) 74%, Catalan (17%), Galician (7%), Basque (2%)
Government:
Government type: Parliamentary Monarchy
Capital: Madrid (3,255,944)
Chief of State: King Felipe VI
Head of Government: President of Government (Prime Minister equivalent) Mariano Rajoy Brey
Flag description: Three horizontal bands of red (top), yellow (double width) and red with the national coat of arms on the hoist side of the yellow band; the coat of arms is quartered to display the emblems of the traditional kingdoms of Spain (Castile, Leon, Navarra and Aragon) while Granada is represented by the stylized pomegranate at the bottom of the shield; the arms are framed by two columns representing the Pillars of Hercules, which are the two promontories (Gibraltar and Ceuta) on either side of the eastern end of the Strait of Gibraltar; the red scroll across the two columns bears the imperial motto of "Plus Ultra" (further beyond) referring to former Spanish empire in America.
Economy
Currency: Euro
GDP per capita: $34,100
GDP composition by sector:

Agriculture: 3,6%
Industry: 28,9%
Services: 67,5%

Unemployment rate: 20%
Inflation rate: 2,4%
Industries: textile and apparel (including footwear), food and beverages, metal and metal manufactures, chemicals, shipbuilding, automobiles, machine tools, tourism, clay and refractory products, footwear, pharmaceuticals, medical equipment
Spain is the 12th largest world economy
Gastronomy
Tapas: Typical in all Spain. It is a small portion of food served to accompany a glass of wine or a beer. There are many different types, some of them very simple, i.e. olives, and some others are real pieces of culinary art
Paella: Typical from Valencia region. It is rice cooked with meat, fish or seafood, some vegetables and saffron
Gazpacho: Typical from Andalucía. It is a cold vegetable soup, ideal for hot summers in southern Spain
Others: cocido, fabada, pote, caldereta, marmitako, suquet… and the famous Spanish cured ham
Spanish wines are well known and recognized. Most famous areas/ of wine are Rioja, Ribera del Duero, Priorato, Somontano, Toro, for red wine, and Rueda, Alvariño, Ribeiro
Copyright © 2017. ALA Active Learning Abroad. All rights reserved. Legal Note and Privacy . Contact us